Take Your Next Ride in Style
Renting a charter bus can be a necessity for some outings. Or it might just be something fun to do for a special occasion. No matter why you're planning to rent charter buses, it can be the best way to travel. Take a look for yourself.
Why use our Gainesville charter bus services? Here are just a few occasions when a bus is the perfect ride:
Your wedding party can use a charter bus to get to and from the ceremony.

Schools can use a charter bus to take longer trips in much more comfort than a school bus could offer, whether it's a field trip across the state or across the country.

Companies can easily rent one for their employees to travel to and from conferences, a business meeting or other corporate event, or other locations.

Sports teams or church groups might rent a motor coach for church events, transportation to summer camps, big games and meets, or conventions.

Got a big family reunion coming up? Charter bus rentals take the headache out of transportation logistics and help make sure that everyone gets to the event site easily and on time.


The truth is, there are plenty of reasons that you may want to rent charters rather than having everyone drive separately. Our experienced drivers and meticulously maintained charter buses help make the trip comfortable for everyone, no matter what the occasion may be.
The Benefits of Charter Bus Services
When you're traveling with a large group of people, the trip just goes so much more smoothly when everyone stays together. Dealing with traffic when you each have a separate vehicle can be a hassle. Also, sometimes it's possible that not everyone would be able to come if they had to drive separately.
Maybe you're worried about people getting lost or not getting where they need to be on time. If any of these are the case for you, charter buses could be the answer. Private bus rental is ideal for many different types of events, getting everyone to their destination in comfort and style.
No one has to be the designated driver. Whether that means you can enjoy your evening a little more or that you can all take a nap on the way home, getting motor coaches to take you where you need to go is the best way to get safe transportation, no matter what.
What You'll Get with Holiday Coach Lines
No matter why you're renting a motor coach or shuttle, you want to make sure you get the best service, right? Well, with us, you're not going to have to worry about that. Whether you're heading down the road to the Florida Museum of Natural History or the Santa Fe Zoo or heading all the way across the state, you want to travel in comfort.
Holiday Coachlines offers:
Safety

Modern coaches

Qualified drivers

Air conditioning

DVD entertainment

Wi-Fi

USB chargers

Reclining seats

Restrooms

Under-floor luggage space

Easy entry and off-loading


We have over 30 years of experience offering charter bus rentals in Florida, and we're ready to help you arrange a reliable transportation option for your upcoming trip. Get everyone there in style and comfort with Gainesville charter bus rentals from Holiday Coach Lines! Contact us now for a quote or to make a reservation.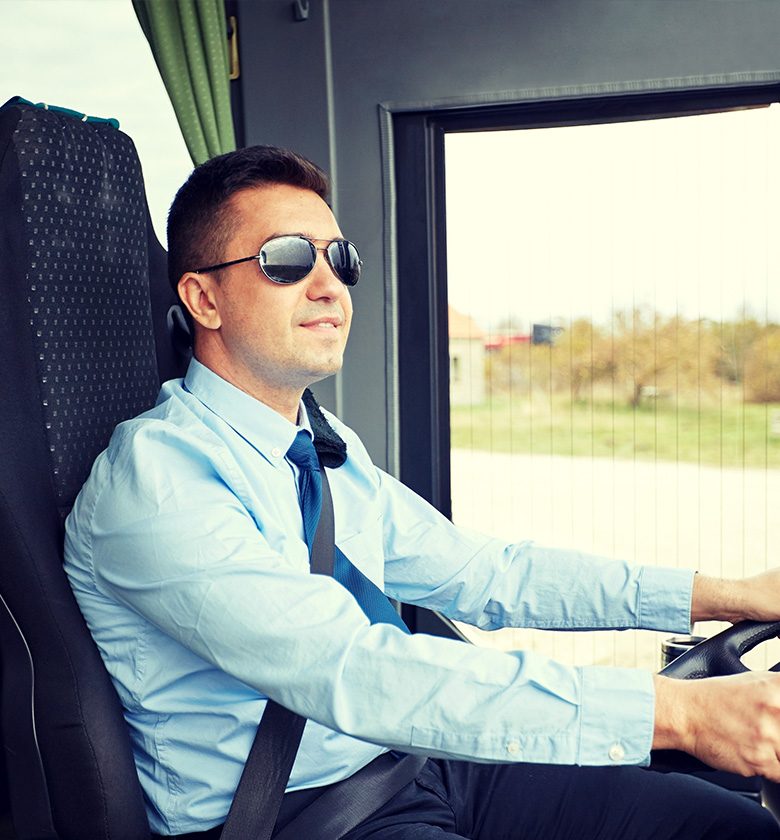 We provide charter bus services for all kinds of events. If you are not sure if our services can assist you, please feel free to contact our office and speak to one of our amazing representatives.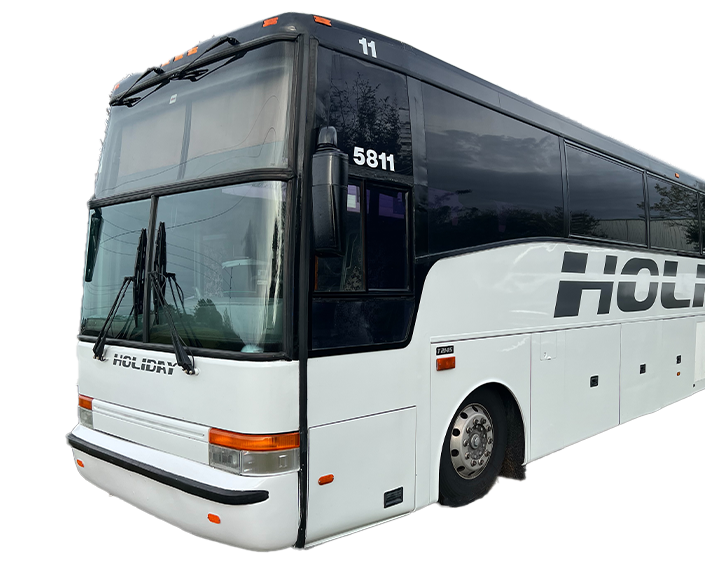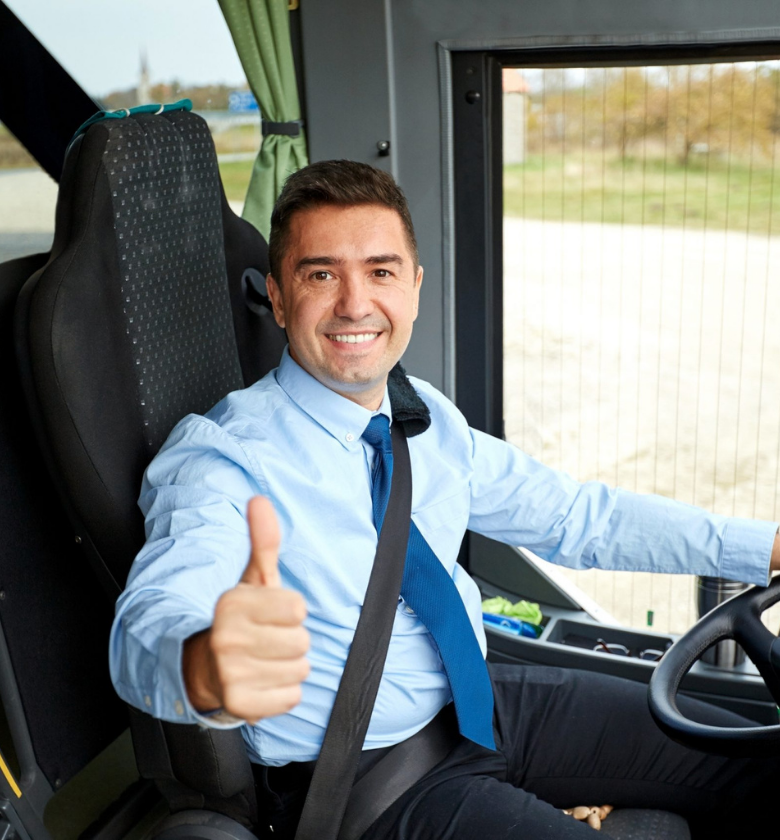 We pride ourselves in providing safe and qualified drivers, professional service, and well maintained motor coaches. Our buses are kept to the highest standards and are recognized and approved by the US Department of Transportation as well as the Interstate Commerce Commission.
Where Safety and Customer Satisfaction is our first priority, you can count on Holiday Coach Lines, Inc. as your choice for exceptional charter bus service!