Word of mouth is everything! As Florida's premier charter bus company, Holiday Coach Lines provide excellent and quality service to our customers. 

Family-owned and operated with over 138 years of combined experience, we are top experts in the motorcoach and service industry. Offering clean and well-maintained motorcoaches with 21, 49 and 57 reclining seats, also equipped with air conditioning, free wi-fi, USB chargers, DVD entertainment systems and more. 

Holiday Coach Lines, Inc. is firmly committed to providing safe and reliable group charter transportation with friendly, courteous and professional drivers. All drivers are hand-picked professionals chosen for their extensive safety record, dependability and customer service skills.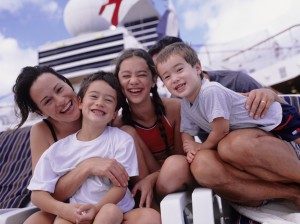 Just some of our recent reviews
I would like to say thank you for helping us with our transportation! Keith provided us with a great experience. He was very professional. Although the bus was hot he made the trip great. We will book the bus again closer to the end of the year.
Thank you again from the winter haven MOOSE club. Dawn Page
Excellent service, and safe and friendly drivers…We've been working with Holiday Coach Lines since the 1990s and we've always had an impeccable experience! Kim
WE HAVE BEEN USING HOLIDAY COACH FOR OUR CHURCH CRUISE FOR 15 YEARS AND HAVE ALWAYS HAD A FANTASTIC EXPERIENCE BOTH GOING TO THE PORT AND RETURNING! I CANNOT IMAGINE THEM EVER GIVING ONE STAR SERVICE!
Harold Hoffman
This was my first time booking with HCL. I was impressed. I went with them for our Mission Trip because of a recommendation I had received. EVERYONE I worked with from making the reservation to the actual driver was awesome! Our driver Keith, was great! He assured me multiple times that he works for me and whatever I needed or needed to go, to let him know and he would make it happen. Great attitude all week and made sure to keep us all safe. Definitely going to use them next summer! Brandie A.
I would recommend Holiday Coach Lines to anyone who is seeking a professional company with friendly drivers. Our trip to Mississippi was awesome and it was partly due to the driver of HolidayCoach Lines, "Sinclair Deleamar". We have chartered bus lines in the past but this one was the absolute best! From this moment forward, we will only give our business to Holiday Coach Lines of Winter Garden, Fl and we will only request Sinclair. I am sure the other drivers are as good as he is, but Sinclair to me and the other passengers is the best. Thank you Holiday Coach Lines of Winter Garden, Florida. Cynthia P.